Friends,
The People's Climate March has a movie.
Here's the brand-new trailer for Disruption, which we're hoping will help galvanize a new wave of climate activists and leaders this fall: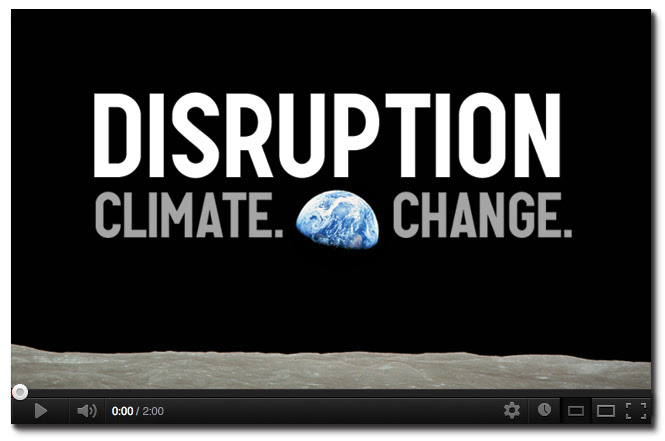 Click here to watch the trailer.
Disruption weaves together political intrigue, mind-blowing science, and an insider's view of the largest climate mobilization in history. It features some folks you might find familiar (like Bill McKibben and Naomi Klein), and brings some fresh faces and exciting new stories to the fore.
Movies are one of the most powerful forms of communication, and we hope this one will be a powerful tool. On Sunday, September 7th, people everywhere are going to be hosting screenings and watch-parties of Disruption to help build energy and excitement for the big march on September 21st. Will you join in?
Yes, I can host a screening in my community.

I can't host a screening, but I'll donate to support the effort.
Hosting a screening is easy: all you need is a way to show a streaming video from the internet (like a YouTube video) to your audience. Our crew will be on hand to support you every step of the way — all you need to do is register your event, spread the word a bit, and block out a few hours. Some people will gather in living rooms, some in libraries, some on campuses — and some people will even book out their local movie theaters. And the timing couldn't be better: with just a few weeks left before the People's Climate March in New York, this movie could help us really go big.
Thank you for all your help.
Onward,
Anna for the team at 350.org
P.S. If you have any questions, just send a message to "disruption@350.org."